When you log in to your account in the Sensoterra Web Monitor, the default view will be the Map View.
The Map view shows the location of your sensors, the Graph view shows the soil moisture over time for up to 12 single depth or 2 multi depth sensors at a time.
The Map view will zoom to fit all the sensors in the first location of your sensor list.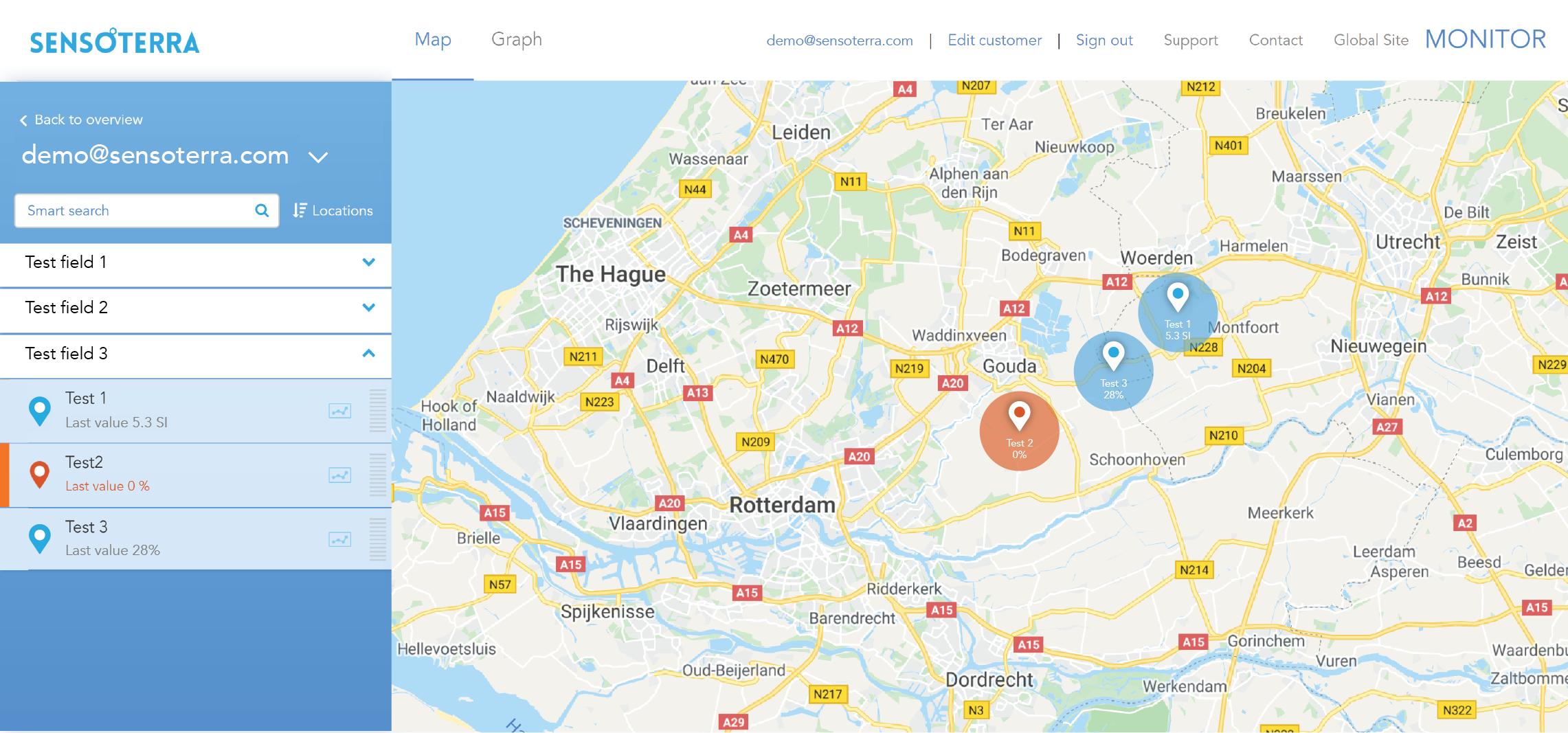 Sensors coloured blue are healthy sensors. Sensors coloured red are either outside of healthy moisture levels or have not sent data within the last 48h.
By clicking on the graph icon on the right side of a sensor in the list, you open the graph view for that sensor.
The graph icon looks like this:

Select up to 12 sensors using the graph icon in order to compare them in the Graph view.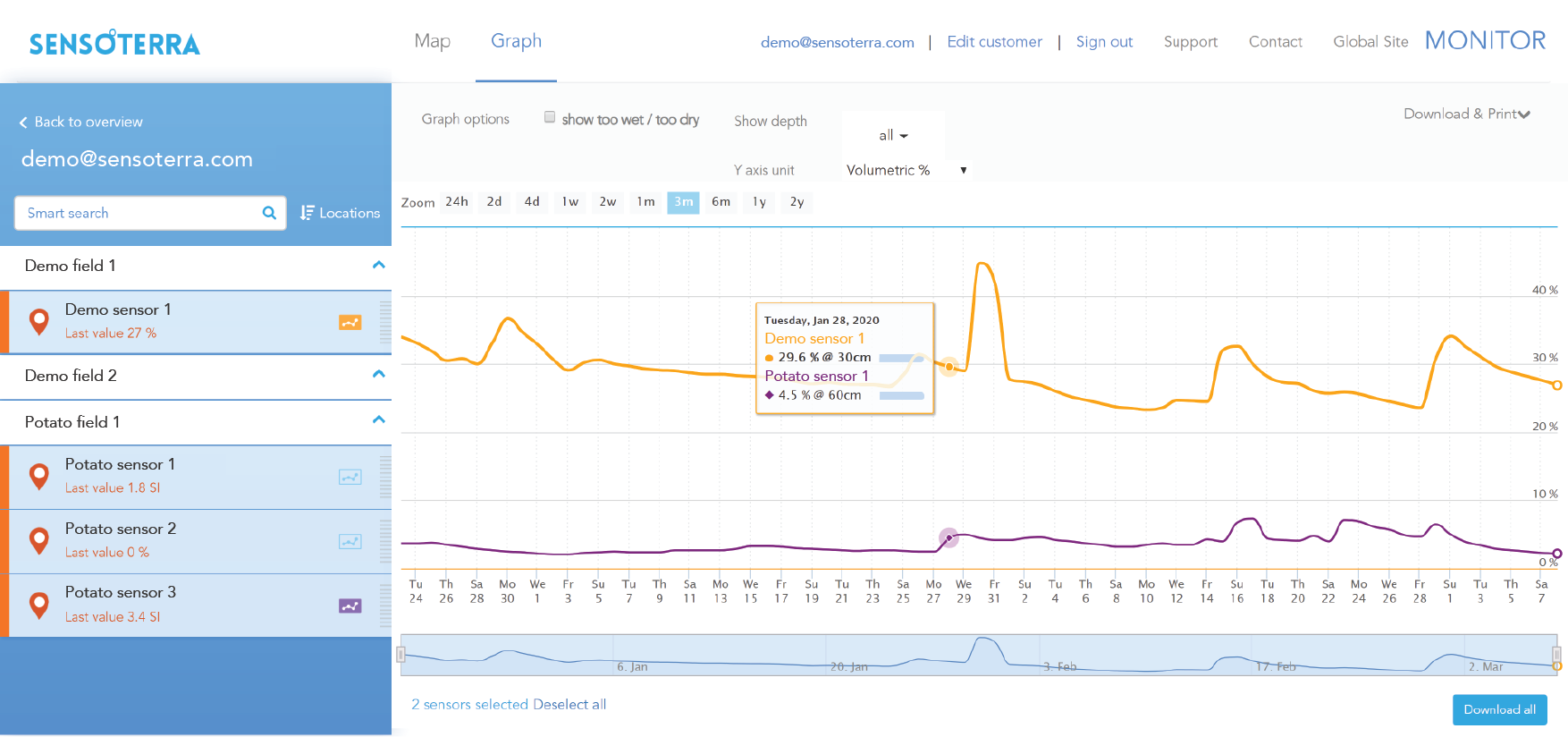 Toggle back to the "Map" view by clicking on the link above the content area.