With just a click you can change which unit of measurement you are showing. This is especially handy if you are comparing data from sensors installed in different soil types for which the Sensoterra Index is very useful.
Read more about Sensoterra Index here
Switching between Sensoterra Index and Volumetric % in the graph view does not change the settings of your sensor, only the visualization.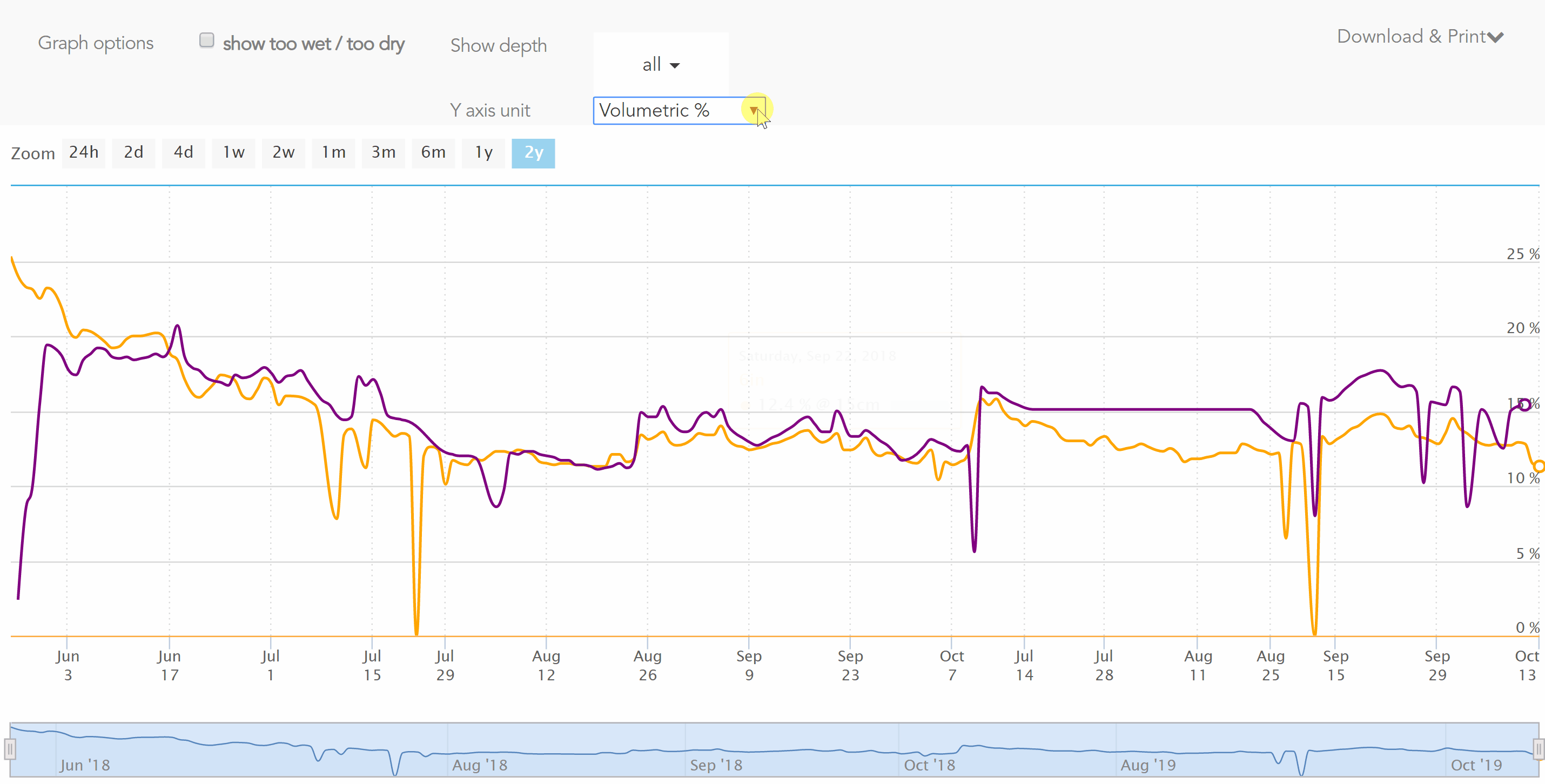 Please note that Saline Clay does not work with Sensoterra Index and therefore it will not show any graph in Sensoterra Index mode.